July 2, 2015 — The Maryland Department of Agriculture has issued a stop sale order on Stella and Chewy's freeze dried chicken patties dog food, which has tested positive for Listeria monocytogenes.
The lot number is: 111-15. The bags will have a use by date of April 23, 2016.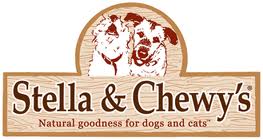 About Listeria
Listeria is not only dangerous to dogs, it can also be deadly to small children, the elderly and those with auto immune disorders.
Consumers who have unopened bags of this dog food are urged to keep it sealed, away from people and to throw it away.
Those who have opened bags of this dog food are urged to use disposable gloves, place them in double plastic bags, seal it and throw it away.
MDA has notified all distributors and a number of stores known to sell the product.
The listeria was identified by the U.S. Food and Drug Administration which is undertaking a surveillance of raw pet food. The FDA notified the state today.
Stop-Sale Order
or Dog Food Recall?
As of this writing, we've been unable to determine whether or not Stella and Chewy's has actually issued a recall for this product.1
We would expect the U.S. Food and Drug Administration to be considering the issue of an official bulletin regarding this important event momentarily.
We continue to monitor this ongoing situation.
In any case, we do recommend dog owners pay close attention to this developing story.
What to Do?
U.S. citizens can report complaints about FDA-regulated pet food products by calling the consumer complaint coordinator in your area.
Or go to http://www.fda.gov/petfoodcomplaints.
Canadians can report any health or safety incidents related to the use of this product by filling out the Consumer Product Incident Report Form.
Get Critical Dog Food Recall Alerts
Delivered to You by Email
Get free dog food recall alerts sent to you by email. Subscribe to The Dog Food Advisor's recall notification list.
As of 3:15 pm ET, July, 3, 2015 ↩