Important — This Is Not a Recall
May 15, 2022 — The Food and Drug Administration (FDA) issued a Warning Letter to Sunshine Mills, Inc., of Red Bay, Alabama due to significant safety violations. The letter was originally issued to the company on March 7, 2022, but was not made public by the FDA until April 18, 2022.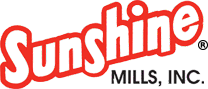 Sunshine Mills produces multiple brands of dog food and treats. However, the FDA did not include a complete list of products affected by its warning letter.
What Caused the Warning?
FDA inspections were performed on various dates in 2021 and revealed violations of the FDA's Current Good Manufacturing Practice requirements for animal food, which caused the maker's products to be adulterated.
Sunshine Mills Brands
The following brands are produced by Sunshine Mills. Due to the incomplete nature of the FDA's report, there's no way to know which brands are linked to this FDA warning.
Evolve
Nurture Farms
Triumph
Veterinary Select
Paula Deen Home Cookin'
Meaty Treats
Sportsman's Pride
Hunter's Special
Pup Corn Plus
Pet Life
Crunchin' Bones
Dr. Dental Fresh Chews
Other Brands Affected
Other products may also be affected. That's because Sunshine Mills "co-packs" food and treat products for a number of other (unspecified) brands.
However, since pet food makers are not required to disclose sub-contractor information to consumers, there's no way to know what other brands may be affected.
Sunshine Mills Recall History
The following list includes all dog food recalls related to Sunshine Mills through May 15, 2022.
Partial List of
Inspection Findings
FDA Investigators noted evidence of significant violations of its Current Good Manufacturing Practice requirements. A partial sampling of the inspector's findings includes:
"…your firm's laboratory tested a sample of finished dog food kibble, Evolve Chicken and Rice Dog Formula… and detected an elevated aflatoxin level of 32.7 ppb. This is an indication that you failed to implement your ingredient testing preventive control, resulting in the use of an ingredient containing elevated levels of aflatoxin."
---
"…you failed to follow the manufacturer's mycotoxin test kit instructions, as well as your firm's SOPs… regarding sample preparation for incoming grain analysis."
---
"You failed to maintain animal food contact surfaces to protect animal food from being contaminated…"
---
"You failed to keep your plant clean and in good repair to prevent animal food from becoming adulterated…"
---
Full FDA Warning Letter
The warning letter continues by documenting additional violations.
View the full FDA Warning Letter here.
Reporting Pet Food Problems
U.S. citizens can report complaints about FDA-regulated pet food products by calling the consumer complaint coordinator in your area.
Or go to the FDA's "Report a Pet Food Complaint" page.
Canadians can report any health or safety incidents related to the use of this product by filling out the Consumer Product Incident Report Form.
Get Lifesaving Recall Alerts
Get free dog food recall alerts sent to you by email. Subscribe to The Dog Food Advisor's emergency recall warning system.
There's no cost. No spam ever. Cancel any time.
---
Related Articles
---