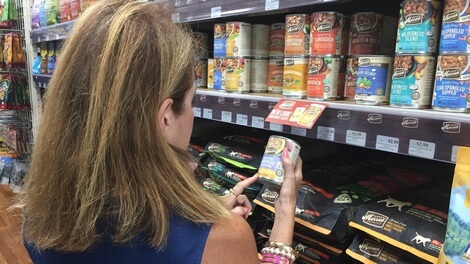 What's the Best
Grain-Free Wet Dog Food?
The best grain free wet dog foods are likely to contain more protein than their grain-based counterparts.
However…
Many are made using plant-based protein ingredients that can disturb the delicate nutrient balance of the finished product.
Which is why we recommend grain-free wet dog foods where meat remains the primary source of protein in each recipe.
The Dog Food Advisor's
Top Wet Grain-Free Brands
The following list includes The Dog Food Advisor's safest and most recommended wet grain-free dog food brands.
Each boasts above-average amounts of meat-based protein…
And reasonable amounts of vegetable protein.
In addition, the ingredients list of every selection contains…
No cancer-causing chemical preservatives
No anonymous meat ingredients
No high risk coloring agents
No generic animal fat
Above-average meat content
Favorable fat-to-protein ratio
Modest carbohydrate content
Best Grain-Free Wet Dog Foods
December 2018
Click links below for access to a detailed review and star rating for each brand.