Ethoxyquin is a fat preservative sometimes used in dog food that has garnered a controversial reputation.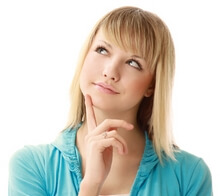 It appears much of the fear of ethoxyquin in pet food may be related to its use as a pesticide and in making rubber.
Yet today, most food safety experts agree that when used properly, the synthetic additive is not toxic.
For this reason, and after repeated investigation, the United States Food and Drug Administration has ruled the additive "may be safely used in animal feeds" when used according to regulations.
Significance of Liver Issues
Remains 'Unknown'
In one study conducted by the manufacturer of ethoxyquin and reported by the U.S. Food and Drug Administration, the effects of the chemical appear to be dose-dependent and include1:
Accumulation of hemoglobin pigment in the liver
Elevated liver enzymes in the blood
That same FDA document concludes1:
"Although these changes are due to ethoxyquin in the diet, the pigment is not made from ethoxyquin itself, and the health significance of these findings is unknown."
How Ethoxyquin Can 'Sneak"
Its Way into Dog Food
Although ethoxyquin can be directly added to a dog food at the time of manufacture, this is only rarely the case.
That's because it can also be added indirectly to any recipe as a consequence of using certain poultry or fish meals3 that already contain the chemical at the time they are procured.
And so even though it may not be listed on the label it can still be present in virtually any dog food.
The Bottom Line
For healthy pets, a trace amount of ethoxyquin is probably safe.
However, unlike most humans who tend to vary their diets with nearly every meal, dogs typically eat the same food repeatedly.
So, any potentially toxic substance present in a food — even if only in trace amounts — and fed every meal, every day, year after year — is a different matter.
It's that cumulative exposure that tends to keep us up at night.
The effect of consuming any synthetic preservative like ethoxyquin relentlessly can be worrisome — even if it's only remotely suspected of causing health issues.
And especially when there are natural preservatives available to replace it.
Notes and Updates