November 1, 2013 — Bailey's Choice Dog Treats LLC of Waleska, Georgia, has announced it is recalling certain packages of dog treats due to possible contamination with Salmonella bacteria.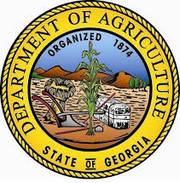 The recall includes packages of chicken treats in various sizes and with the following lot dates:
June 5, 2013
October 8, 2013
According to the announcement on the company's Facebook page:
"These two lots tested positive for Salmonella. We have had no reports of anyone or any pet becoming sick. These treats will not harm your dog, dogs digestive systems are designed for eating raw food. It is more dangerous to humans. As with all raw foods, after handling jerky products, we recommend washing your hands thoroughly. We are working with the GA Dept of Agriculture closely to recall the effected lots. We will have more details here as they become available."
Georgia Department of Agriculture inspectors are checking retail stores and warehouses to be certain the recalled products have been removed from sale.
What to Do?
If you are in possession of one of the affected packages, officials recommend consumers discard the remaining contents.
Bailey's Choice Dog Treats LLC will provide a full refund. They can be reached at 770-881-0526, by email at [email protected] or online at www.baileyschoicetreats.com
You can report complaints about FDA-regulated pet food products by calling the consumer complaint coordinator in your area.
Or go to http://www.fda.gov/petfoodcomplaints.
Get Critical Dog Food Recall Alerts
Delivered to You by Email
Get dog food recall alerts delivered right to your Inbox the moment we become aware of them. Subscribe to The Dog Food Advisor's Dog Food Recall Alert email notification list now. There is no cost for this service.