May 22, 2013 – Del Monte Foods has announced it has purchased Dick Van Patten's Natural Balance Pet Foods in a recent merger agreement.
Del Monte is one of the nation's largest producers of pet food and pet treat products. The giant corporation generated net sales of about $3.7 billion last year.
Del Monte Foods' portfolio of pet food and snack brands includes: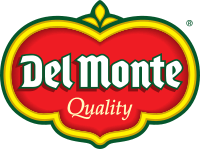 9Lives
Meow Mix
Milk-Bone
Pup-Peroni
Gravy Train
Milo's Kitchen
Kibbles 'n Bits
Nature's Recipe
Canine Carry Outs
And many others
Natural Balance Pet Foods was founded in 1989 by Dick Van Patten and Joey Herrick. The company now offers more than 225 different dog and cat products.
Natural Balance products include:

Natural Balance Organic
Natural Balance Eatables
Delectable Delights Stews
Natural Balance Alpha Dog
Natural Balance L.I.D. Diets
Natural Balance Ultra Pet Foods
And many others
The purchase price and financial terms have not yet been disclosed. The merger includes all Natural Balance brands, products and other trademarks.
The companies expect the deal to close in mid-June.