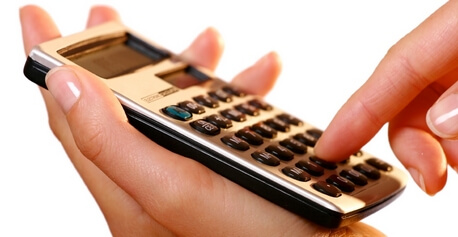 When comparing dog foods, the carbohydrate content of each product can be difficult to find.
That's because dog food companies are not required by law to disclose the actual "carb" content of their products.
In fact, current Food and Drug Administration labeling rules require the inclusion of just four nutrients…
Protein
Fat
Fiber
Moisture
How to Estimate the Carbohydrate
Content of Any Dog Food
So, if knowing the carb content is important to you — and it should be — here's a quick and easy way to estimate the amount of carbohydrates in any dog food — yourself.
Basically, all foods contain the same four major nutrients — known as macronutrients:
Proteins
Fats
Carbohydrates
Moisture (water)
In addition, all foods also contain ash — the non-combustible mineral residue remaining after burning away all the protein, fat and carbs.
Ash content can vary — but typically measures about five to eight percent for most dog foods1 . 
So, for consistency, we routinely use 8 percent as a benchmark for this important variable (ash) throughout this site.
Making the Calculation
When making this calculation, it's important to keep in mind the following scientific principle:
Protein + fat + ash + carbohydrate + water must always equal 100 percent of the total pre-cooking weight of any dog food.
So, you can use simple math to reveal the missing amount on any other variable — which in this case of a pet food would be the carbohydrates.
Simply start with 100 percent and subtract the percentage for each of the known macronurients.
By the way, you can ignore the fiber content because fiber is a type of carbohydrate and would be automatically included in your carbohydrate calculation.
Here's an Example
Say a particular dog food contains 26% protein, 14% fat and 10% water. How much carbohydrate should we expect to find in that product?
To estimate the amount of carbohydrate present in this example, simply start with a total of 100 percent. Then subtract the protein, fat and moisture percentages.
And of course, don't forget to allow for an ash content of about 8 percent, too.
So, your math would look like this:
Carbohydrates = 100% – 26% – 14% – 10% – 8% = 42%
In other words, if you subtract all the "known" nutrients, you'd be left with the missing variable — carbohydrates — which in our example would be about 42 percent.
An Important Caveat
Now, keep in mind, when using a pet food's "Guaranteed Analysis" as a product's protein and fat content, you're not using the true percentages of those nutrients.
You're using the minimums — the amount each manufacturer is willing to "guarantee" to be the minimum protein or fat found in the recipe.
For example, if a label claims a food includes a minimum fat level of (say) 15%, it could — and nearly always does — contain a fat content notably higher than that stated amount.
So, by the laws of basic mathematics…
Since protein and fat are nearly always understated on the label, the estimated carbohydrate figure must also be automatically overstated.
The Bottom Line
So, to estimate the percentage of carbohydrates in any pet food when that figure is not known, use the simple formula discussed in this article to obtain a reasonable estimate.
However, be sure to keep in mind that…
The more a company understates a food's protein or fat content, the more overstated you should expect your estimate of its carbohydrate content to be, too.
In closing, on the rare occasion the actual amounts for protein, fat and carbohydrates are reported by a company on its website, it's always better to ignore our estimate and go with those figures instead.
Footnotes
Brown S., Taylor B., "See Spot Live Longer", 2007 Creekobear Press, Eugene, OR USA, p 55 ↩