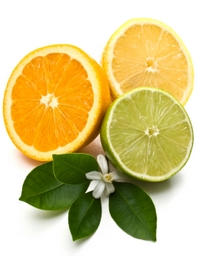 Unlike humans who require vitamin C to sustain life, dogs possess the natural ability to make their own.1
Without vitamin C humans get a disease called scurvy… and die. 
Yet dogs do just fine without it.
However, there have been some reports claiming that vitamin C could help in the treatment of bladder infections.
Or even hip dysplasia.
Which is certainly possible, especially for those dogs who have been confirmed by lab testing to be deficient in vitamin C.
In any case…
There's no need to worry if you don't find vitamin C… or any of the fruits or vegetables that naturally contain it… on your dog food's ingredient list.
Your healthy dog can take care of that missing nutrient… all by herself.
Footnotes
"Ascorbic Acid", Nutrient Requirements of Dogs and Cats, National Research Council, National Academy of Science, Washington, DC (2006), p. 234 ↩