March 22, 2018 — The J.M. Smucker Company has announced a limited voluntary recall of specific lots of two varieties of Milo's Kitchen dog treats, distributed nationally, because the products potentially contain elevated levels of beef thyroid hormone.
What's Recalled?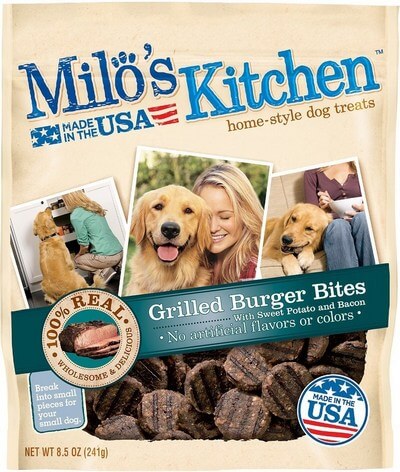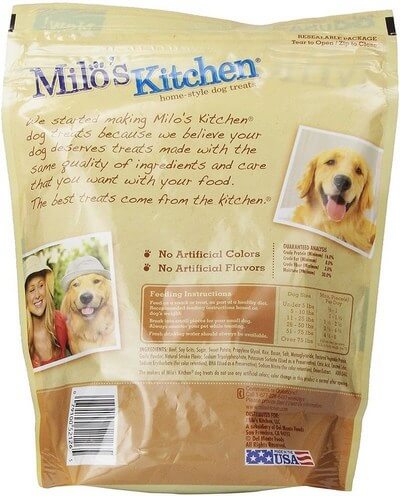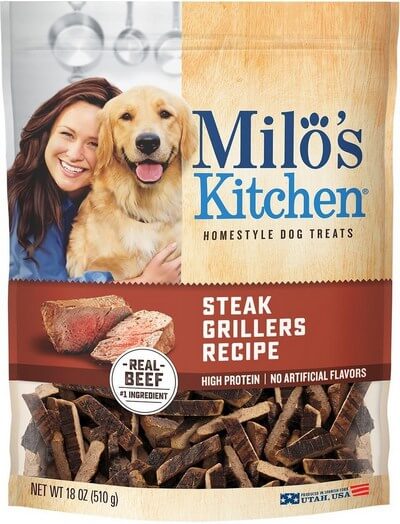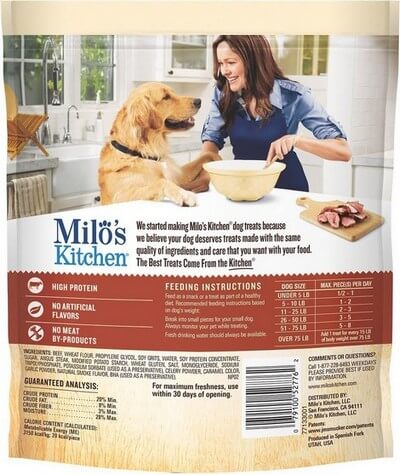 The affected products include the following items and lots: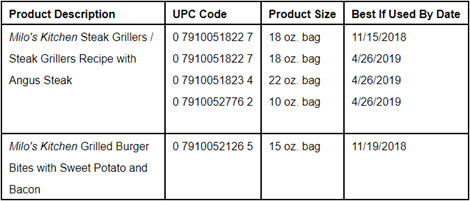 About Elevated Thyroid Hormone
Dogs consuming high levels of beef thyroid hormone may exhibit symptoms such as increased thirst and urination, weight loss, increased heart rate and restlessness.
These symptoms may resolve when the consumption of these levels is discontinued.
However, with prolonged consumption these symptoms may increase in severity and may include vomiting, diarrhea, and rapid or labored breathing.
Should these symptoms occur, we recommend pet owners contact their veterinarian immediately.
About the Recall
The FDA informed Smucker of three illness reports and the company immediately initiated a voluntary recall of the limited, impacted production.
No other Milo's Kitchen dog treats, or any other product manufactured by The J.M. Smucker Company, are impacted.
The voluntary recall is being conducted in cooperation with the U.S. Food and Drug Administration.
What to Do?
Consumers who have purchased the specific lots of product listed above should stop feeding it to their dogs.
If consumers have questions or would like to receive a refund or coupon for replacement product, they should call the company at 888-569-6767, Monday through Friday, between 9:00 AM and 5:00 PM ET or email us by completing this form.
U.S. citizens can report complaints about FDA-regulated pet food products by calling the consumer complaint coordinator in your area.
Or go to http://www.fda.gov/petfoodcomplaints.
Canadians can report any health or safety incidents related to the use of this product by filling out the Consumer Product Incident Report Form.
Get Dog Food Recall Alerts by Email
Get free dog food recall alerts sent to you by email. Subscribe to The Dog Food Advisor's emergency recall notification system.