January 15, 2018 — Just Food For Dogs of Los Alamitos, CA, has advised its customers that the company is voluntarily recalling specific recipes of its cooked frozen dog food due to possible contamination with Listeria monocytogenes bacteria.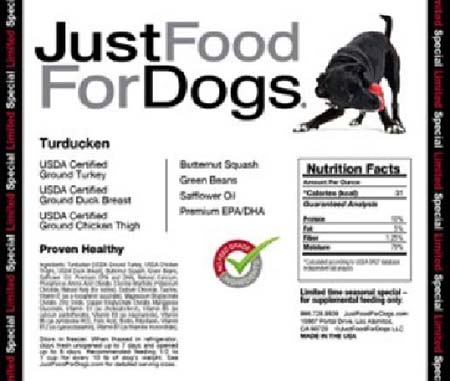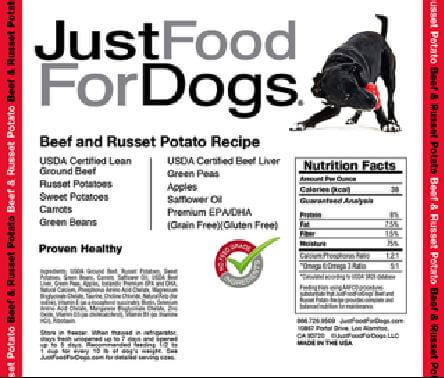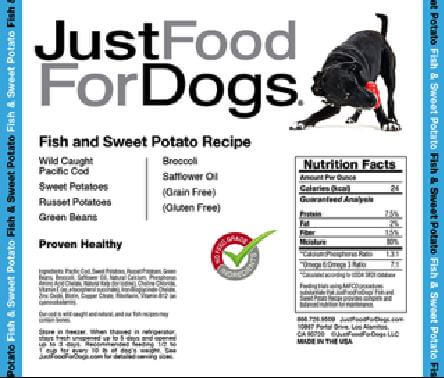 What's Recalled?
The following products are affected by this recall event:
JustFoodForDogs Turducken
Batch dates: XX110118 to XX123118
Beef and Russet Potato
Batch dates: XX110118 to XX011419
Fish and Sweet Potato
Batch dates: XX110118 to XX011419
What Caused the Recall?
According to the company:
A customer reported that JustFoodForDogs' Turducken special made her dogs sick with vomiting and diarrhea.

At that point, JustFoodForDogs initiated laboratory testing with preliminary results revealing contamination of the company's human-grade green bean supply with Listeria monocytogenes.
Message from the Company
Click here for a copy of the message sent by the company to its customers.
What to Do?
If you are in possession of the food listed above, the company has asked that you dispose of it and to not feed it to your dog.
JustFoodForDogs will provide an immediate and unconditional credit to your account for all purchases made of these recipes between the dates of November 1, 2017 and January 14, 2018 (upon request).
Consumers with questions are asked to email the company at [email protected] Be sure to include the first and last name on your account.
JustFoodForDogs claims it will process your credit and reply with the confirmed amount within 72 hours. That credit will then be available for one year from the date it was credited.
U.S. citizens can report complaints about FDA-regulated pet food products by calling the consumer complaint coordinator in your area.
Or go to http://www.fda.gov/petfoodcomplaints.
Canadians can report any health or safety incidents related to the use of this product by filling out the Consumer Product Incident Report Form.
Get Dog Food Recall Alerts by Email
Get free dog food recall alerts sent to you by email. Subscribe to The Dog Food Advisor's emergency recall notification system.