May 27, 2015 — According to PetSmart, Himalayan Corporation of Mukilteo, WA, has issued a voluntary recall of specific Ruff Roots All-Natural Dog Chews due to potential metal contamination.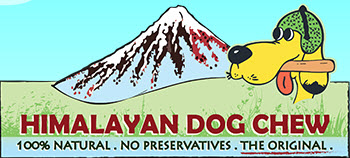 What's Been Recalled?
According to a Himalayan Corporation spokesperson1, the recall affects a single lot of product sold only at PetSmart — and includes the following lot numbers:
Ruff Root Sprout (Lot# SP001)
Ruff Root Stump (Lot# ST001)
Ruff Root Stalk (Lot# SA001)
While this recall affects all lots of the Ruff Roots Dog Chew Toys sold by PetSmart, no other Himalayan Corporation products are impacted by this issue.
We have been unable to locate an official announcement regarding this recall on the company's website.
What to Do?
If you are concerned about your pet's health, please contact a veterinarian immediately.
Consumers are asked to stop using any affected product immediately and bring it to your closest PetSmart store for a full refund.
If you have any questions about this voluntary recall, please call the Himalayan Corporation at 425-322-4295 or email [email protected]
U.S. citizens can report complaints about FDA-regulated pet food products by calling the consumer complaint coordinator in your area.
Or go to http://www.fda.gov/petfoodcomplaints.
Canadians can report any health or safety incidents related to the use of this product by filling out the Consumer Product Incident Report Form.
Get Critical Dog Food Recall Alerts
Delivered to You by Email
Get free dog food recall alerts sent to you by email. Subscribe to The Dog Food Advisor's recall notification list.
Footnotes
Private email communication received by The Dog Food Advisor on 5/28/2015 at 7:06 PM ET ↩