Recall Updated 5/22/2019
March 20, 2019 — Hill's Pet Nutrition is expanding its voluntary recall of canned dog food products due to elevated levels of vitamin D.
This recall expansion relates to the same vitamin premix that led to the January 31 voluntary recall previously announced on The Dog Food Advisor website.
Update: Additional expansion announced by the FDA May 20, 2019.
Vitamin D, when consumed at very high levels, can lead to serious health issues in dogs including kidney dysfunction.
What's Recalled?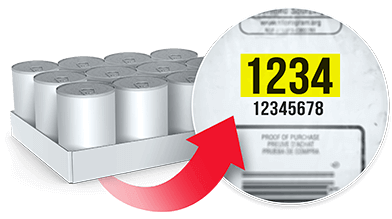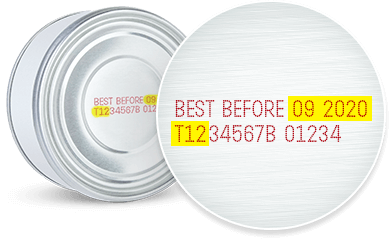 The following products and lot numbers are affected by the recall.
Items marked with * are new product SKUs that were added to the list on March 20, 2019. The item marked with ** is one additional lot code of recalled product updated on May 15, 2019.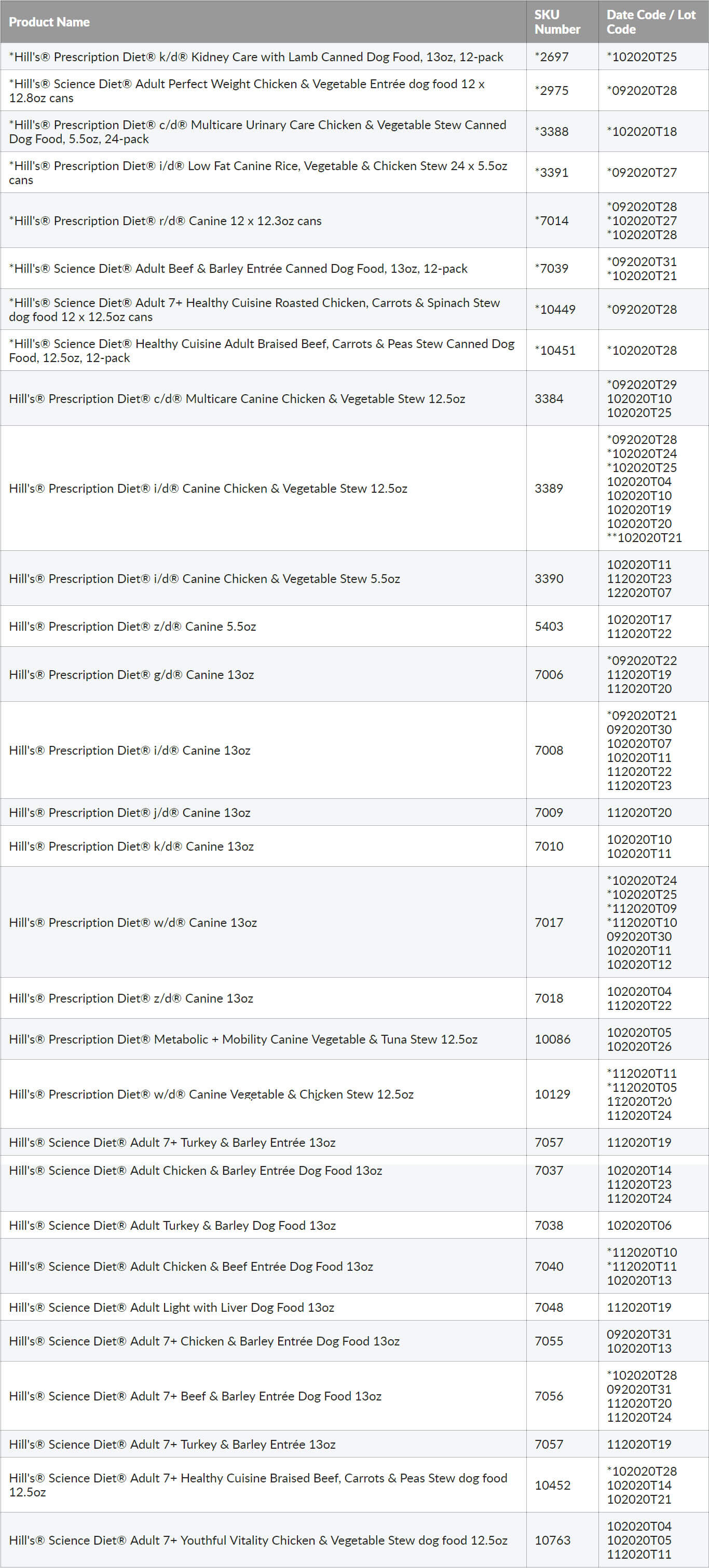 Click here to view a text-based follow-up bulletin posted by the U.S. F.D.A. at a later date.
About Excessive Levels of Vitamin D
While vitamin D is an essential nutrient for dogs, ingestion of elevated levels can lead to potential health issues depending on the level of vitamin D and the length of exposure.
Dogs may exhibit symptoms such as vomiting, loss of appetite, increased thirst, increased urination, excessive drooling, and weight loss.
Pet parents with dogs who have consumed any of the products listed and are exhibiting any of these signs should contact their veterinarian.
In most cases, complete recovery is expected after discontinuation of feeding.
For More Complete Information
On March 21, 2019, the U.S. Food and Drug Administration published an announcement containing more complete information about this recall.
What to Do?
If your SKU, Date and Lot codes are found in the list above, you have an affected product.
You should stop feeding it and should return to the place of purchase for a full refund.
If you have questions, you may contact Hill's Consumer Affairs at 800-445-5777.
U.S. citizens can report complaints about FDA-regulated pet food products by calling the consumer complaint coordinator in your area.
Or go to https://www.fda.gov/petfoodcomplaints.
Canadians can report any health or safety incidents related to the use of this product by filling out the Consumer Product Incident Report Form.
Get Dog Food Recall Alerts by Email
Get free dog food recall alerts sent to you by email. Subscribe to The Dog Food Advisor's emergency recall notification system.