On November 5, 2009, the U. S. Food and Drug Administration issued a special health alert to warn consumers against using certain pet treats made by Pet Carousel of Sanger, CA.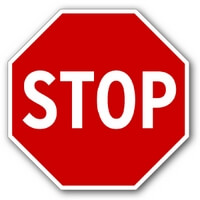 The affected products were reportedly contaminated with Salmonella bacteria.
According to the FDA, the tainted pig ears and beef hooves were distributed to pet food and retail chain stores.
Due to the real possibility of cross contamination, all sizes and lots are included in the alert.
Affected products were sold in both bulk and retail packaging under the following brand names…
Choo Hooves
Dentley's
Doggie Delight
Pet Carousel
Here's an edited copy of the actual FDA News Release…
The products were manufactured under conditions that facilitate cross-contamination within batches or lots. Although no illnesses associated with these products have been reported, the FDA is advising consumers in possession of these products to not handle or feed them to their pets.

The affected pig ear products were packaged under the brand names Doggie Delight and Pet Carousel. The affected beef hooves were packaged under the brand names Choo Hooves, Dentley's, Doggie Delight, and Pet Carousel. All sizes and all lots of these products made by Pet Carousel are included in this alert.

During September 2009, the FDA conducted routine testing of pig ears made by Pet Carousel. The test results detected a positive reading for Salmonella. This prompted an FDA inspection of Pet Carousel's manufacturing facilities. During the inspection, the agency collected additional pet treat samples. Further analysis found Salmonella present in beef hooves, pig ears and in the manufacturing environment.

Salmonella can affect both humans and animals. People handling dry pet food and/or pet treats can become infected with Salmonella, especially if they have not thoroughly washed their hands after having contact with the treats or any surfaces exposed to these products. Consumers should dispose of these products in a safe manner by securing them in a covered trash receptacle.

Healthy people infected with Salmonella may experience some or all of the following symptoms: nausea, vomiting, diarrhea or bloody diarrhea, abdominal cramping and fever. Although rare, Salmonella can result in more serious ailments including arterial infections, endocarditis (inflammation of the lining of the heart), arthritis, muscle pain, eye irritation, and urinary tract symptoms. Consumers exhibiting these signs after having contact with this product should contact their health care provider immediately.

Pets with Salmonella infections may become lethargic and have diarrhea or bloody diarrhea, fever and vomiting. Some pets may only experience a decreased appetite, fever and abdominal pain. Infected, but otherwise healthy pets can be carriers and infect other animals or humans. If your pet has consumed any of the affected products or is experiencing any of these symptoms, contact your veterinarian immediately.

The FDA will continue to investigate this matter to determine the source of the Salmonella contamination and offer updates as appropriate.
You can report complaints about FDA-regulated pet food products by calling the consumer complaint coordinator in your area.
Dog food recalls and FDA health alerts are serious matters. So, be sure to tell everyone you know who has a pet they care about.
Spread the word. You may help save a precious life.
Visit our Dog Food Recalls summary page for an index of links to all the Advisor's most recent product recall reports.