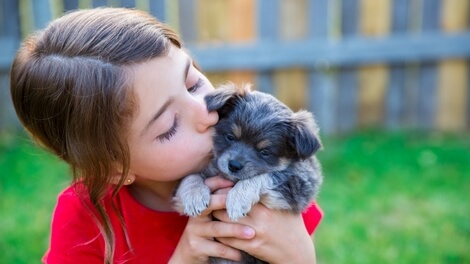 The Dog Food Advisor's best grain-free wet puppy foods can be found on the list below.
Each top-rated brand includes at least one puppy food in its product line.
To qualify…
Every puppy food on the list must meet AAFCO nutritional profiles for either growth or all life stages.
And must be rated 5 stars on this website.
What's the Best Grain-Free
Wet Puppy Food?
The FDA label of each grain-free wet puppy food listed below has been examined by our research team to be sure it contains:
No high-risk chemical preservatives
No BHA, BHT, TBHQ or ethoxquin
No propylene glycol
No menadione
No anonymous meat ingredients
No artificial coloring agents
No generic animal fat
Above-average protein content
Below-average carbohydrates
Moderate fat-to-protein ratio